Finish 2021 Strong
Take Control of Your Year
With the Your Best Year Ever goal setting course, you'll accelerate your goal achievement and build the life you want right now.
Buy Now
Watch Video

This Is Your Moment
Between a pandemic, civil unrest, and natural disasters, the last couple of years have been unrelenting.
These circumstances present an opportunity to clarify what's most important to us, such as physical and mental health, relationships, and spiritual health. In this pivotal moment, you have the agency to reframe your focus and invest in the areas that matter most.
Right now, your daily reality may be a far cry from your dream life. But there is a solution that makes it possible for you to win in all areas of your life, no matter what challenges are thrown your way.
There's a Method to Winning
When a situation seems stacked against a person, how they approach the challenge is everything.
You Want a Goal-Setting Method That Is:
Flexible
Able to withstand the ups & downs in a given year, and adjust to the situation.
Systematic
A process that is easy to learn, repeat, and track.
Supportive
By friends, colleagues, and like-minded people.
Proven
Demonstrated to work in any environment: good and less-than-good.
After years of research and testing, I've evolved a goal-setting framework to achieve incredible professional and personal success for myself and my students.
With this goal-setting method...
You will quickly be able to evaluate opportunities and reject anything that doesn't move you toward your desired outcomes.
You will progress in all life areas that matter to you, no matter what calamity-of-the-month pounds on your door.
You will experience the peace that comes with having a plan that accounts for the inevitable twists and turns over the course of a year.
You will enjoy more time doing what you want with the people you love.
And you will finally know how to achieve your biggest "reach" goals consistently.
Hi, I'm Michael Hyatt.
If you're a business person, entrepreneur, blogger, speaker, pastor, parent, or someone who simply wants to learn how to weather the storms and live more intentionally, I can help.
As the former CEO of one of the largest publishers in the world and the current CEO of a fast-growing company, I learned how to set big goals and actually achieve them, in both my personal life and my professional life. In the past few years, I've been able to...
Become a New York Times, Wall Street Journal, and USA Today bestselling author.
Grow my company to 8-figures in record time.
Be featured on the Inc. 5000 list three years in a row.
Pour into my marriage of over 40 years.
Run a half-marathon and get in the best shape of my life.
Stay present for my 5 adult daughters and grandchildren.
I haven't achieved these highlights due to any special ability or favor. Instead, I stuck to a fail-proof goal-setting system, and it made all the difference.
There's Still Time to Make 2021 Your Best Year Ever
With the majority of this calendar year in the rearview mirror, you may be tempted to throw in the towel on 2021 goals.
But that decision would rob you of personal and professional success that's within reach right now. Not to mention, you would set yourself back on next year's goals.
Instead, consider George Eliot's perspective: "It's never too late to be who you might have been."
You're in the driver's seat. Will you passively coast for the rest of this year? Or will you take action today to accelerate on your biggest goals?
Here's what's possible with Your Best Year Ever...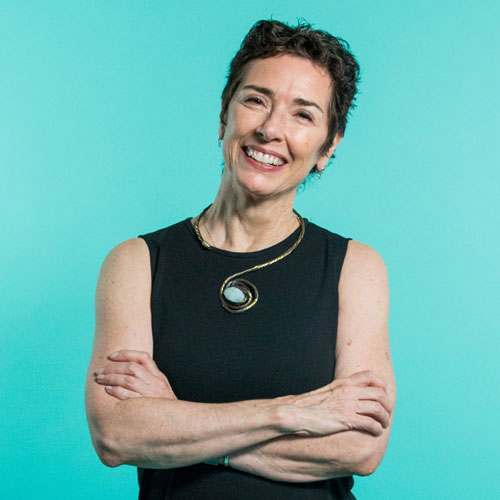 Nancy found the clarity she needed to make the next 15 years of her life with her spouse more meaningful.
Caleb built and sold a 7-figure company, started another successful company, and built it up while having more time with his kids and more time for vacation.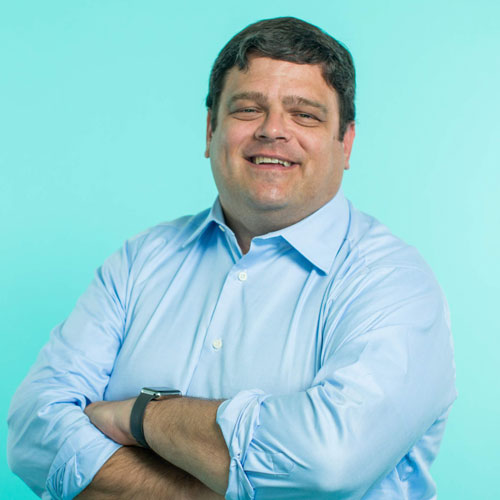 Keith beat his goal of leaving his job by 3 months, and went full-time in his own business.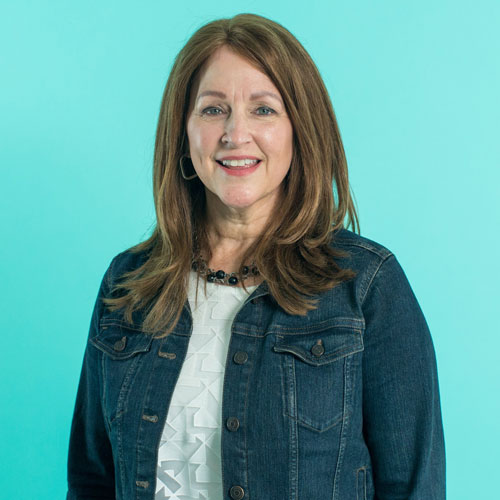 Ginger grew her client base by 333% in the first 9 months of using the Your Best Year Ever process.
Start Living Your Best Year Ever Right Now
Your Best Year Ever is an online goal-setting and achievement workshop. It's designed for action: this isn't a university course that takes 9-weeks to complete. With about an hour a day for five days (or one half-day), you'll have your path to success completely mapped out.
Discover the one thing you need for your goals, dreams, and ambitions to be possible (without it, no amount of planning can help you reach them).
Identify the anchor that can keep you from moving forward (and a specific framework to sever the chains).
Uncover the invisible block that keeps you stuck (and the one move that blasts you through it).
Face the truth of your most significant opportunity in 2021 (don't worry, we'll show you precisely what to do).
Become an expert at blending the essential ingredients of unsinkable goals.
Master how to construct "quit-proof" goals that keep you motivated to achieve them over the long haul.
Invest in the "Sure Thing" Opportunity of 2021
$297
Online Learning
5 Lesson Video + Audio Course
Downloadable Workbook
Watch or Listen On The Go via Teachable iOS App
One Year of Access
30-Day Money Back Guarantee
Let Me Take All the Risk With My...
Iron-Clad 100% Money-Back Guarantee
If you buy Your Best Year Ever today and disagree that it's worth every penny, I will promptly refund your money. Only exception to this is if you purchased the VIP or Pro level of Your Best Year Ever, and you're requesting a refund after the live event. In that case, you will get a partial refund. No questions asked. No hassle. You have my word on it. Just contact our support at bestyearever.me/support, and we will promptly refund your money if it's within 30 days of your purchase date.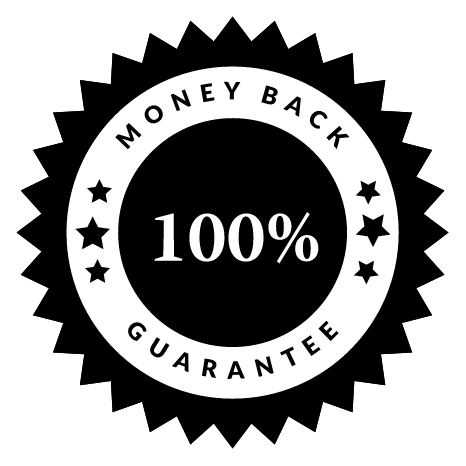 How Do You Want To Look Back On 2021?
At the end of this year, you're going to reflect on 2021, thinking about the wins, struggles, and whether you are where you want to be.
The choice of whether you want to achieve your goals is up to you.
You can continue down the road you're on.
Or you can join Your Best Year Ever and set in motion a season that could be the turning point for you achieving your dreams.
Invest in you, and join Your Best Year Ever today.
FAQs
Will I receive anything in the mail?
If you bought the VIP package, you will only receive a Swag Box in the mail. Other than that, this product is 100% digital. You will get INSTANT ACCESS. You can begin your journey within minutes of making the decision to buy.
What's different with the 2021 edition? How has the course been completely redone?
Below is a list of all the changes we've made with the new edition:
Your Best Year Ever has been revised with 2020 in mind. We've addressed those various challenges and adjust the content to recognize where people are.
We've completely reengineered the coursebook to be high-value and makes the system easy to implement. It's now a guidebook to serve as a reference throughout the year on your goal achievement adventure. No more fill in the blanks. Plenty of space for notes.
We've included not only the core elements of the teaching in the coursebook for easy review and we've added extra resources to help with success with the system.
Includes example language and resources for every exercise to assist participants in completing each one.
Research, stories, and examples have been updated.
We've overhauled Lesson 5 so that the implementation methods map to the practices of the Full Focus Planner. You don't have to use the FFP for the benefit, but this is designed to make them successful.
What happens after I purchase the Your Best Year Ever course?
After you submit your order, you'll create a username and password. This is how you'll access the members' area. That's where you'll find all of the video content, download the workbook, and access any bonus content. You will also receive an email confirmation of your purchase.
How does the Your Best Year Ever course compare to the Your Best Year Ever book?
The Your Best Year Ever course has been designed for action and accessibility. The most important information has been broken down into practical steps so that you can easily walk through the goal-setting process and implement it piece by piece. With our workbook and course, you'll experience the most efficient way to set your goals for the year.
The Your Best Year Ever book focuses on all the research that informs the course. We explain the background behind the proven framework and provide case studies for illustration. Where the book centers on why, the course emphasizes how.
If you're the type of person who loves to dive into the facts and relevant information that go into personally designing your best year ever, you will want the book. If you want to experience the information in a transformational way and implement the key concepts in a straightforward approach, you will want to get the course.
What if I use the Full Focus Planner? Do I need this course?
Your Best Year Ever explores the science and practical strategies behind goal achievement. It builds on the framework that's set in the planner. If you go through this course, and use the Full Focus Planner, your chances of achieving your goals will significantly increase. You'll also learn new ways to maximize your use of the planner with this course. Buy the course and make your goal achievement effortless.
How is Your Best Year Ever different from Free to Focus and Michael's Living Forward book?
All of these products work together but at different levels. Living Forward gives you a 30,000-foot view of your life by helping you create your Life Plan. Your Best Year Ever gives you the 10,000-foot view, showing you how to set compelling annual goals. Free to Focus meets you at ground zero and empowers you to make progress on a daily basis.
Your Best Year Ever is exceptional for those who want to set long-term and short-term goals and see them achieved within a 12 month period. Free to Focus and Living Forward are complementary, and many people like to purchase all three because they are each in-depth on different subjects.
What if this product doesn't meet my needs?
No problem. We have a 30-Day Money-Back Guarantee for this course. If you are at all unhappy, just contact us at bestyearever.me/support, and we will be happy to assist you.
If you purchased the PRO or VIP packages, only partial refunds will be honored after the live event on December 30, 2020.
Are my credit/debit card details secure?
Yes. All payments are processed through our payment processor and are 100% secure.
Can I get access to the course all at once or only in pieces?
Since this course is designed to be completed in less than a week, you will receive access to all five lessons instantly when you place your order. This allows you to go at your own speed and engage with the material whenever it's most convenient for you.
How long will I have access to this program?
You will have access to the online course for one full year from your date of purchase. However, you can download the workbook and bonus materials to your local computer.
Are there any alumni discounts?
Since the 2021 edition of Your Best Year Ever is brand new, we are not offering alumni discounts on the course this year.
What if I have a question or need support?
Make This Your Best Year Ever
Invest in the proven framework that's helped over 40,000+ achievers transform their lives.